Our Board of Directors
Our Board of Directors comprises up to 7 members. The members are all appointed by Clutha Health Incorporated, our parent company. All our board members contribute a vast array of Governance experience to lead our Company which provide health services in the Clutha District.
Our board members are:
Mr Bill Thomson (Chair)
Mr Alastair McKenzie
Dr Alex Tickle
Dr Branko Sijnja
Mr Conway Powell
Mr George Benwell
Ms Leanne Samuel
In attendance at monthly meetings is also our Chief Executive, Ray Anton.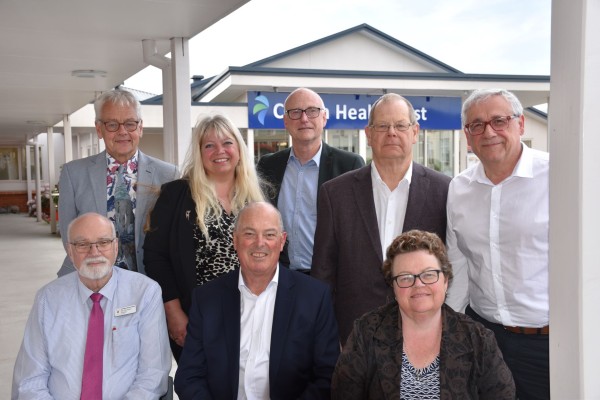 Back Row - Left to Right: Mr Conway Powell, Dr Alex Tickle, Mr Alastair McKenzie, Mr George Benwell with CEO Ray Anton.
Front Row - Left to Right: Dr Branko Sijnja; Mr Bill Thomson and Ms Leeanne Samuel.