Careers
General Practitioner
Full Time, Permanent.
We seek a permanent General Practitioner working 8 to 10 sessions (4 to 5 days) per week with no on-call or weekend requirements.
Our team includes 5 GPs, 2 Nurse Practitioners, GPEP Registrars and a large Nursing and Administration support team. Our GPs provide specialty interest clinics in fracture, breast care, minor surgery, point of care US and joint injection. Sub-specialty interests are welcome: currently we have an opening within our GPSI Skin Lesion Programme.
This tight knit team are looking for a natural team player who enjoys clinical variety and has a strong focus on patient quality. If you enjoy the benefits of a collegial and supportive team, are easy-going but well organised then this is the perfect role for you!
This position offers:
No after hours, on-call or weekend hours;
The ability to provide or upskill to a sub-specialty interest;
A model of care that's integrated across primary and secondary services;
An innovative, progressive and supportive organisation.
Our Practice:
Based in Balclutha, the general practice has 8,300 enrolled patients, is Cornerstone accredited and is underway to be credentialed in the Health Care Home programme. The GP practice is part of a truly integrated health centre incorporating a general practice Medical Assessment Unit, 15 bed medical ward, Primary Maternity Birthing Unit, onsite radiology and pathology services, a broad range of specialist private and public outpatient clinics and supporting Community/Allied Health services which combine to produce a well-supported working environment.
Located on the banks of the Clutha River, 1 hour from Dunedin and 20 mins from the Catlins coastline, South Otago offers a broad range of outdoor and sporting opportunities. Easy access to beaches and rivers, a relaxed lifestyle, friendly people and a supportive community with strong educational facilities all combine to deliver the work life balance you could be looking for.
The following documents are available for this position:
When applying for this position, your application must be supported by a completed CHF application form and police vetting form (section 2). Applicants for this position should have NZ residency or a valid NZ work visa.
For enquiries or to submit your application, please contact:
Gary Reed, Clinical Director
Email: [email protected]
Telephone: 027 228 5778
We have a large, modern facility which is well equipped with modern technology. Clutha Health First has great collegial relationships between our staff and General Practitioners both onsite and within the Clutha District.
We offer generous education allowances and annual leave entitlements. We are supportive of staff training and professional development.
Clutha Health First is accredited with the Health and Disability Sector Standards for Inpatient and Maternity services, including Infection Prevention and Contol and Restraint Minimisation and Safe Practice; our Genaral Practice is Cornerstone accredited, and our Maternity Unit also is accredited in Baby Friendly Hospital Initiative (BFHI).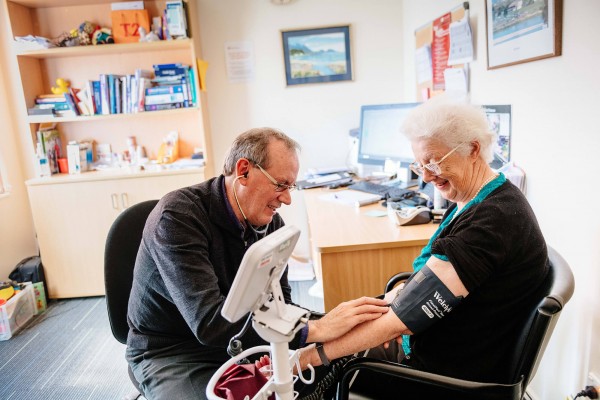 Clutha is a great place to achieve work/life balance. With stunning scenery, vibrant thriving communities and plenty of space it's life at a slower southern pace.